Cleaning your house is a necessary task to maintain a livable space – but with a hectic schedule, it can become a luxury. If you're pressed for time these days, it may be prudent to hire the best cleaning services in Winnipeg to do the job for you.
If you're also too busy to conduct your own research, we're here to assist you! Our list of the best Winnipeg cleaners follows.
Additionally, we'll provide a price list and a consumer guide to assist you in determining the best cleaner for your needs.
What to Look for in a Cleaning Services?
Prior to anything else, you should understand the characteristics of a cleaning service that makes it worthwhile to hire.
To begin, consider the type of house cleaning you require.
Is basic cleaning sufficient, or do you require something more akin to deep cleaning? In either case, ensure that the cleaning service you hire provides exactly what you want and need.
Your second consideration should be their cleaning supplies and equipment, particularly if you are looking for environmentally friendly companies. Certain providers, particularly self-employed ones, may even require you to supply the supplies, so consider whether you want to deal with that.
Additionally, you should look for a house cleaning service that is insured, licensed, and covered by worker's compensation to ensure that you can hold them accountable in the event of property damage or theft on the job.
Finally, you should choose a reputable service provider because you will not only be allowing them into your home but also allowing them to go through all of your belongings.
How Much Does Cleaning in Winnipeg Cost?
Some providers charge by the hour, while others charge by the square footage of the area. We've compiled averages below to give you an idea of what you can expect to pay for Winnipeg's best cleaning services.
| Type of Cleaning Expenses | Costs |
| --- | --- |
| Regular cleaning service | $10-$70 per person/hour |
| Deep cleaning service | $60-$90 per person/hour |
| Cleaning for moving in/moving out | $300-$450 |
| Whole house cleaning | $150-$600 |
| Apartment cleaning | $100-$300 |
| | |
The Best Cleaning Companies in Winnipeg
Now, let's move on to our list of providers so you can begin contacting them! Additionally, there is no need to be concerned about selecting because we have listed only bonded and insured services that adhere to the highest health standards.
1. Take Time Home Cleaning & Lifestyle Services


Take Time Home Cleaning is a Winnipeg-based cleaning company that offers full-service cleaning services to both residential and commercial clients. They have a team of experienced and dedicated staff who are passionate about their work and always go the extra mile for their clients. Take Time Home Cleaning has been in business since 2009 and has a reputation for providing quality services at a competitive price.
The company is reliable and provides quality services

They are very affordable and provide good value for your money

The staff is friendly and helpful

Winnipeg's largest and most awarded cleaning company

Top Choice 7 years in a row

Best of the Best
Customer Reviews
Let's take a look at what their clients have to say:
"I have had such a positive experience with Take Time! The cleaners are so professional and diligent with their work. My house always looks organized and spotless when they leave. I would definitely recommend others use Take Time, it was really easy to get set up with them and it wasn't a long wait before my first clean. The price for the quality is also great. We have had Kolbie clean our house a number of times and she is very friendly and exceptional at her job!" – Ashley Richard
"A good friend of mine has this company clean her home every week, Ashley R is always prompt organized and works very hard with a keen eye for detail. The organization does a lot of community work and services at a discount or at no charge and financially takes care of its employees for this type of work with the highest rate in the province, highly recommend!!" – Paul Ayotte
2. Signature Cleaning Services


Signature Cleaning is a reliable cleaning service that uses professional-grade equipment and methods to get the job done. It has been in business for over 20 years and boasts of seven teams that are available at all times to cater to clients. One of the things that set Signature Cleaning apart from its competitors is its signature cleaning tactic, the wash-dry-shine method.
7 cleaning teams

Can handle construction clean-ups

Signature wash-dry-shine method
Doesn't offer carpet cleaning

Closed on Weekend
Customer Reviews
Let's take a look at what their clients have to say:
"Absolutely thrilled with my experience and service. I chose Signature based on the website and Google reviews. The booking process leveraged effective and sincere communication. The actual cleaning was superb and had me thrilled returning to an immaculate space. The team left a thoughtful note and was immediately apparent they cared. I'll definitely look to book subsequent services." – Aaron Cram
"It was our first time hiring a cleaning service for our home and we are happy with the results. They were quick to respond and easy to reach. The house smelled clean when we came in. Although there was a small spot of dust under the bed, it was still acceptable. The washroom still sparkles even after a few days of service. They made our day easier. Will definitely hire the team again in the future." – Jona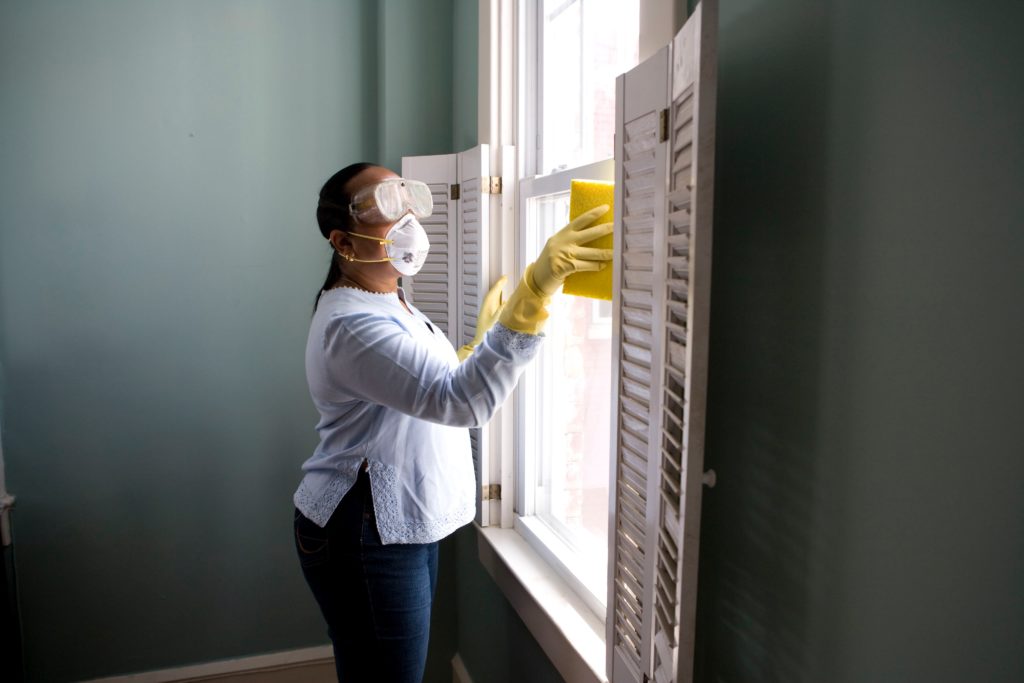 3. Merry Maids of Winnipeg

Merry Maids is a cleaning company that provides all types of services, from post-renovation cleaning to on-call cleaning. They also offer additional cleaning services for windows, appliances, and cabinet interiors. In Winnipeg, they use only commercial-grade and eco-friendly products to deliver quality cleaning services. They also offer four different routine cleaning service options, so clients can choose the one that fits their needs and budget.
Can handle construction clean-ups

40+ years of cleaning experience

4 options for cleaning packages

Online Booking Appointment
Expensive

Closed on Weekends
Customer Reviews
Let's take a look at what their clients have to say:
"Merry Maids is an incredible well-run cleaning company by Jackie and her team. Merry Maids has cleaned our home every second Wednesday for the past year. They will continue to clean our home because of the services they provide and the exceptional attention to detail. We look forward to having our home cleaned in two weeks. We would absolutely recommend their service! Many Thanks!" – Tara Spelmer-mack
"First time using Merry maid and they did a wonderful job (1 Bathroom, Kitchen, Living room). The kitchen and Oven look shiny! Cleaning stubborn smudges, carbon, in the kitchen area that driving me (&my OCD) nuts cleaning it. Hence, they work their magic to be able to lift all the imbedded contaminants. When it was done, I look at the stove area, I dropped my jaw – frozen for a few seconds while thinking "wow! how is that possible?", my oven looks like new. Very professional, went above and beyond." – Justin H
4. Little Luxuries House & Carpet Cleaning Ltd.


Little Luxuries is a local small business that provides quality and integrity when it comes to home protection. They are registered, licensed, and always accountable for their actions. If you're not satisfied with their service, they will make it right or your service is free – guaranteed.
The company is professional and experienced

They are reliable and always on time

They do a great job cleaning carpets and furniture
The company is a little expensive

Closed on Sunday
Customer Reviews
Let's take a look at what their clients have to say:
"Very Professional and easy to contact. We've been a customer for over 2 years. They are responsive to feedback and do a very good clean, no matter the size of the house. Friendly staff, and great with pets! Thank you for the great service!" – Aimee Brasko
"Our experience was positive and productive. We sold the house quickly and the new owners were moving in a few days. Lisa was very helpful and considerate to our situation. Employees were professional; each person had an assigned project. The carpet cleaning gentleman tried his best to clean out stains. In the end, the house smelled fresh and clean. Thank you, Maria! Highly recommend this company 👍" – Maria Mikawoz
5. Roxanne Cleaning Services
Website
https://www.roxannecleaningservices.com/
Owner
Roxanne
Price
$29.99 per hour + Tax
Availability
Monday to Saturday From 8:30 AM to 8:00 PM
Phone
+1 204-955-0247
Services
Deep Cleaning
Organizing
Laundry
Housekeeping
Surface cleaning
Move out/ move-in cleaning
Commercial buildings/offices
Post Reno cleaning
And more
Other Information
Excellent customer service
Satisfaction guarantee
We accept cash, e transfer, or credit card
Eco-friendly cleaning products
Friendly and knowledgeable employees
Category
House cleaning service

Roxanne Cleaning Services is a local, licensed, and insured cleaning company that offers weekly, bi-weekly, monthly, and casual cleaning schedules. It also has a satisfaction guarantee that offers free cleaning services if clients report dissatisfaction within 24 hours of the initial session. Aside from its quality of work, this cleaning company also prides itself on using eco-friendly and cruelty-free products.
Utilization of environmentally friendly and cruelty-free cleaning agents

Fully licensed and insured

Offers basic organizing when necessary

Special 25% on classic home cleaning
Limited to casual and routine cleaning

Payments required 2 days before the appointment

No cash/cheque option
Customer Reviews
Let's take a look at what their clients have to say:
"Was able to book a cleaning job of a home to prepare for its sale in the time I required. The home needed extensive cleaning and the job done was amazing. Appliances looked like new after cleaning. The cleaning job made the showing of the home improvement by 100%. I highly recommend Roxanne for your cleaning needs." – Sandy Slattery
"Professional, reliable, and detailed. Highly recommended. Would definitely use Roxanne Cleaning Services again in the future!" – Bridgette Bouvier
Frequently Asked Questions
Should I hire a cleaner without insurance?
Accidents can happen to anyone, which is why you should avoid uninsured cleaning services. Non-insured cleaners pose risks to your home, as well as to you, your belongings, and themselves.
What can a cleaner do in 3 hours?
Wiping down countertops is one of the tasks they can complete for you in three hours. Bathrooms, including bathtubs, shower heads, and toilets, must be cleaned. Vacuuming.
Do you tip a cleaning lady?
There is a standard when it comes to how much to tip at home. A good rule of thumb for a cash tip is 15-20% of the total cleaning service cost. This is a good tipping guideline for all regular cleaning services. Tipping, on the other hand, can demonstrate to cleaners that you value their services and them as individuals.
Should you clean before a cleaner comes?
Before your house cleaner arrives, make sure you clean anything that is simple. Wash and put away your dirty dishes, for example. A stack of dirty dishes can make cleaning the sink difficult for your housekeeper. As a result, the finished look of the kitchen will be ruined.
What is the difference between deep cleaning and general cleaning?
Dusting and wiping any visible surface, including appliances, furniture, floors, and some fixtures, is part of general cleaning.

Your hired cleaners, on the other hand, will dust and wipe even hard-to-reach areas like light fixtures and window sills as part of deep cleaning.

Deep cleaning also entails scrubbing and washing of dirtier surfaces.
---
We hope that now that you've finished reading our list of Winnipeg's best cleaning services, you'll be able to keep your home as clean as possible, even when you're busy. Just make sure to let your hired cleaner know if you have any special requests.